The UK's
№1

Software for Park Management & Bookings
Interactive Park Map
Instantly access detailed plot status & information or filter and highlight plots by specific criteria.

Online Bookings
Give your customers the ability to book and pay for their holidays at a time that suits them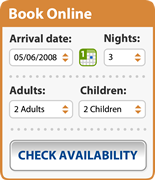 Our online booking system is user friendly, secure and can be installed into the pages of your website.
Online Payment Gateway
Reduce the cost, effort and time spent by processing transactions with In-Site.
It can be used for any kind of transaction including site fees and online booking balance payment.

Advanced Booking Chart
Our searchable, colour-coded chart let's you easily find, add, edit and move bookings between dates and stock.

Link to Sage™
Unique to In-Site, seamlessly links to Sage 50 & 100 so you can pick and choose exactly what records are synced between In-Site and your Sage software.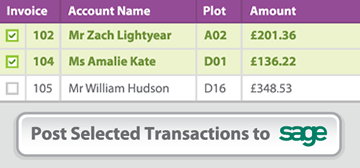 Desktop or Cloud Based
In-Site can be run offline on your local computer or hosted in the cloud - whatever suits your requirements.
And if you change your mind at any time, it is possible to migrate your data between the two.

We are a family run business based in North Wales and have been developing and refining our highly acclaimed park management software, hand-in-hand with our customers since 1984.
Over 400 parks put their trust in us to help their businesses become more profitable and efficient.
Holiday Rentals
Owner Occupied
Tourers & Tents
Residential
Any combination
Available in a choice of editions to suit any park
We know experience that no two park operations are the same and as a result we provide In-Site in different editions for you to choose from. Each edition offers a range of highly configurable tools and can be used with web service add-ons such as online bookings, sales marketplace or payment gateway if required.
The complete edition is our most popular editions and gives you all the features and benefits of both bookings and park admin editions.
The park admin edition is tailored to residential parks that don't require the holiday booking features of the software.
The bookings edition is focussed on holiday booking management and reporting without the residential feature set.
Why choose In-Site?
We are proud to have built-up a broad range of loyal customers over the years and we owe this success to both our robust, industry leading software and highly regarded, personable service.
Established since 1984

Over the last three decades we have been working closely with a wide range of UK parks to create and deliver the most advanced, comprehensive and flexible park software available to the industry.

Over 500 UK parks trust in us

We have steadily been building a loyal customer base over the last three decades and can boast customers across the British Isles, Ireland, France, Spain and New Zealand.

1 year free software support service

Every edition of in-site comes with a year's complimentary access to our telephone helpline, online resources and software updates.
UK based in-house support

Our friendly and knowledgable support team is available to assist you with whatever query you may have or help if you have forgotten how to do something.

Dedicated account manager

We realise that the initial stages of implementing new software system can be daunting. Your account manager will be there to guide you through the process and ensure you are knowledgable and confident.

Optional out of hours support service

For added peace of mind, we also offer an out of hours support service should you require extra coverage during critical periods.